The Academy's Pre-Kindergarten program prepares your child for that big developmental step to Kindergarten. Through our challenging activities children develop critical thinking and problem solving skills they will need to be successful in kindergarten, school and life. Your child will be presented daily opportunities for listening, speaking and engaging with peers and teachers.
Areas of Focus
Language
Math
Science
Sensory exploration
Dramatic & Creative Play
Blocks & Manipulative Play
Art exploration
Kinesthetic movement and physical education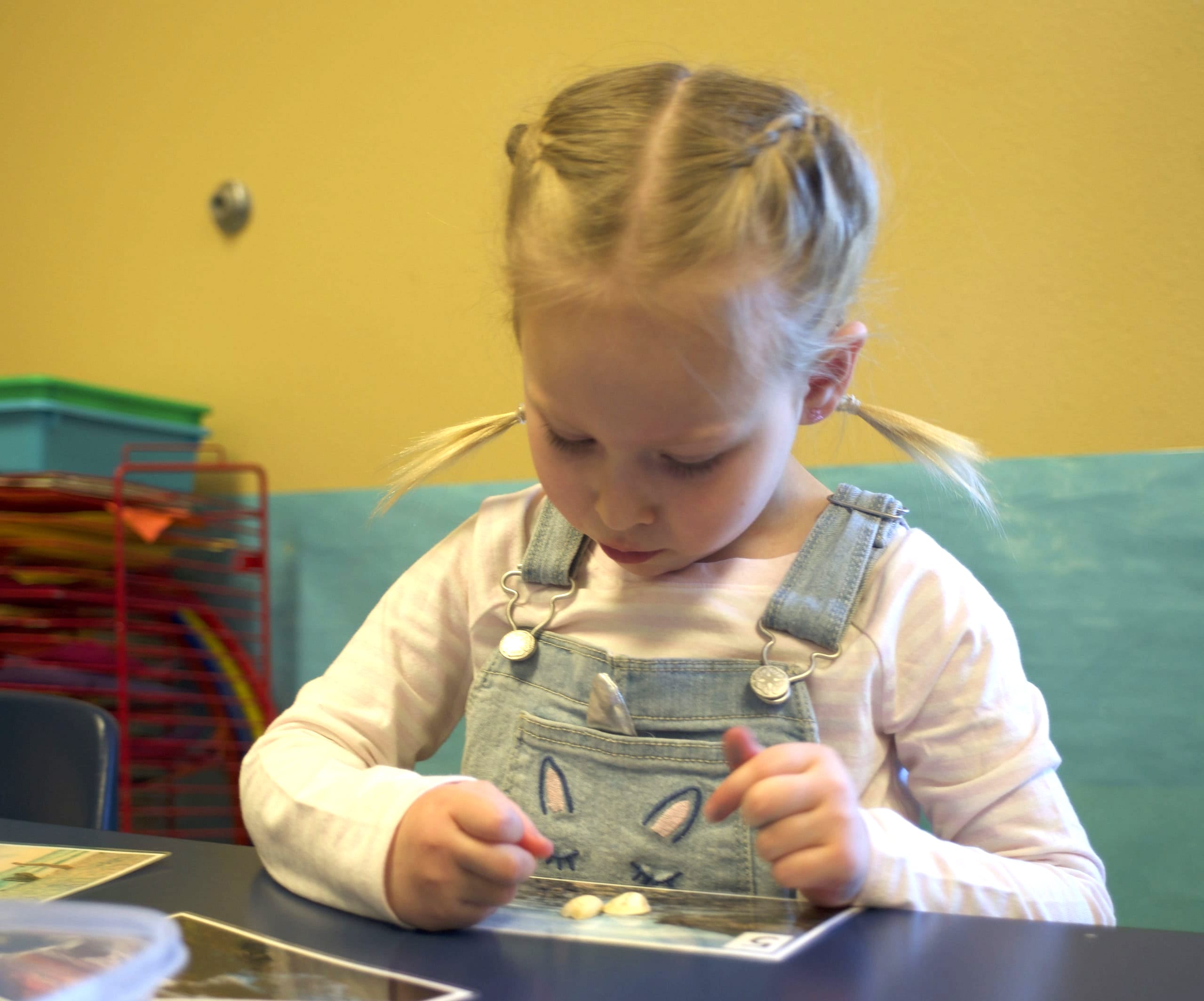 Math time offers lots of hands-on addition and subtraction activities - introducing your child to the basic mathematic concepts. The world of science is where your child's imagination will really come alive. Introducing science experiments and how science works through our day will keep your child's mind engaged. And our program offers a continual path to strengthen literacy, mathematical skills and most important social and emotional skills.
Physical movement and outside play is also important to a child's development and is an integral part of our curriculum.  Children play outside every day, weather permitting, in their own age-appropriate playground area. When weather is below 40 degrees or over 90 degrees, children play indoors.
As part of the Pre-K curriculum your child will participate in Enrichments that enhance different areas of their learning. The three daily Enrichments include:
physical fitness in our fully equipped gym - building gross motor skills and teamwork
computer lab and children's library -  offering individual instruction in language, reading, comprehension and fine motor skills with computers, hands-on activities and games, and books
creative movement room - allowing your child to express their creative side through dance, music, drama and art
By allowing Pre-K students to experience these important developmental learning stages - they will be become more comfortable with their own independence and learning skills and techniques and be ready to move on to Kindergarten armed with a world of knowledge which will prepare your child to become a successful learner.
The Academy Early Childhood Education Center strongly encourages you to visit one of our beautiful educational facilities to really see what your child will experience on a daily basis.
Experiencing The Academy "hands on" is the best way you will feel comfortable in making the most important decision of your life for you and your child.
Please stop in at your convenience - there is no appointment necessary to tour our facilities.