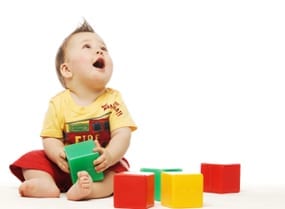 The Academy was founded on the principle that parents today want more for their children's early childhood education than the traditional daycare of the past.
Parents today desire a structured program with a planned curriculum and a stimulating environment where their children are challenged and enriched.
Our approach to learning is play-based and helps develop children's motor skills, encourages positive social interaction and a creative learning imagination.
Our philosophy encourages:
We are a unique alternative to traditional childcare.
It is our goal to provide a safe, caring and nurturing environment for your child's emotional, social, physical and intellectual development.  All of these very important needs will be met through non-pressured and non-competitive programs that encourage a positive self-esteem for each individual child.
The Academy offers programs where children are challenged and enriched on a daily basis through our structured curriculum and the Enrichments offered (gym, creative movement, and computers).
The Academy Early Childhood Education Center strongly encourages you to visit one of our beautiful educational facilities to really see what your child will experience on a daily basis.
Experiencing The Academy "hands on" is the best way you will feel comfortable in making the most important decision of your life for you and your child.
Please stop in at your convenience - there is no appointment necessary to tour our facilities.