The Academy Early Childhood Education Center has developed an educational curriculum that is themed-based. We have carefully developed The Academy's curriculum to implement
The Creative Curriculum
Core Knowledge Sequence
Handwriting without Tears
a portion of the Montessori learning Method
All of these developmental learning curriculums will allow each and every child to achieve their social and emotional skills along with their academic level of learning throughout the years they spend at The Academy.
The core belief in The Creative Curriculum is all children can learn and benefit from a developmentally appropriate program. Developmentally appropriate program means teaching in ways that match the way children develop and learn. The Creative Curriculum will assist to create a learning environment that will support your child's natural desire to explore and learn. Our educated team of teachers will provide many learning opportunities for every child through centers and shelf jobs that support and encourage a child to engage in academic learning activities.
Handwriting Without Tears offers a unique curriculum for children ages 3 on up. The Academy has not only implemented Handwriting Without Tears into our curriculum but we have designed it to be taught within our toddler program. Our students achieve letter and number style that is developmentally appropriate to their age. The multisensory teaching strategies appeal to all the learning styles children have. Handwriting Without Tears enhances a child's coloring, drawing, singing, counting and most of all enables children to write with ease and confidence, express their thoughts on paper and essentially finish their work.
The portion of the Montessori Method The Academy has implemented is our free choice shelf activities that are in each classroom. Our preschool, pre-kindergarten and kindergarten classrooms have learning areas in Language development, mathematics,  science and practical life. Each shelf has learning activities that are contained on a colored tray. Children can choose an activity of their choice to play and learn with. When the child is done with the activity they are able to put the activity back on the tray and return it to the proper shelf. By the child doing this type self help skill they are able to become independent learners. The shelf is well organized, neat and clean, the activities are inviting each time a child is ready to use them.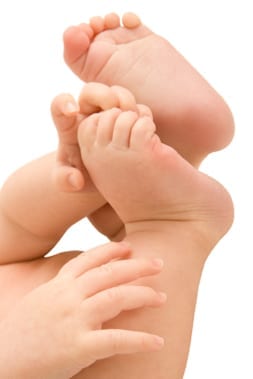 The Academy's goal behind all of these developmentally appropriate curriculums is that children are able to learn many important discoveries about their world through their natural play. Allowing guided play throughout the day, children are able to acquire the skill development in the areas of social, emotional, cognitive and physical. Play is a critical way for children to learn and understand themselves and the environment around them.
We strongly believe that it is the process that makes the difference in your child's learning, not the product they produce.
Our staff enhances developmentally appropriate programs  by offering challenges just beyond the level of your child's present mastery skills. This all takes place in a classroom where children are safe and valued, where their physical needs are met on a daily basis, and where they feel psychologically secure.
The Academy feels there is an important balance between applying general knowledge of Early Childhood Education practices with the experience a teacher gains in forming a relationship with each child and their family. Building relationships with our families are very important to us at The Academy.
You as the parent are the most important person in your child's life; you are your child's first teacher. We offer the most effective early childhood education program which will involve you the parent in a meaningful way. Learning is viewed as a joint effort between teachers and parents.
The Academy staff will make every effort to build a strong bond with our families. We believe that a successful working relationship begins with respect and trust. At The Academy we feel that every child's social and emotional needs are just as important as their developmental academic needs.  Relationships are built at The Academy.
Click below to learn about the programs we offer for different age groups.
The Academy Early Childhood Education Center strongly encourages you to visit one of our beautiful educational facilities to really see what your child will experience on a daily basis.
Experiencing The Academy "hands on" is the best way you will feel comfortable in making the most important decision of your life for you and your child.
Please stop in at your convenience - there is no appointment necessary to tour our facilities.